Technology changes so rapidly that many companies struggle to keep up. Use these 4 case studies to learn how technology consulting companies can help.
As new technology emerges, companies often find that their in-house teams need help adopting new digital solutions.
To keep pace with changing technology, companies are increasingly turning to technology consulting firms for help with digital solutions such as chatbots, AI, mobility, and more.
You can use this article to learn from 4 case studies that demonstrate how technology consulting can help businesses grow.
Technology Consulting Is Growing Steadily
Companies around the world are hiring technology consulting firms when adopting new digital solutions.
According to Statista, technology consulting has grown steadily since 2011. It's expected to be valued at $53 billion by 2020 – a significant jump compared to the $50 billion valuation forecast for 2018.
Given technology consulting's steady growth, it's poised to have increasingly significant impact.
Knowing this, it's not surprising that technology consulting leaders are also some of the best-known names in business, including Accenture, Deloitte, Capgemini, SAP, Oracle, Cisco, IBM, and McKinsey & Company.
Their clients are equally well-known: Yamaha, Mercedes-Benz, Siemens, AT&T, American Airlines, and Airbus have all hired technology consultants.
These well-known early adopters foreshadow the rise of technology consulting.
What Does a Technology Consulting Firm Do?
Technology consulting firms help companies drive innovation and reach their goals by using technology.
Today, technology consulting services play an important role in the development of businesses and organizations across different industries. IT consultants and advisors perform many functions.
In particular, technology consulting is focused on:
Implementing digital transformation
Elaborating a digital strategy and tactical plan for its realization
Driving intelligence and efficiency into business operations
Redesigning products and services according to the customers' needs and industry trends
Keeping business relevant in the market and building up its competitive advantage
Leveraging the risks and cost of business transformation
Technology consultants offer an extensive and diverse array of expertise.
4 Technology Consulting Case Studies
The best way to learn about technology consulting is to read case studies. Examples demonstrate how partnership with a technology consulting company positively impacts efficiency, customer satisfaction, and the bottom line.
1. IBM Helps Woodside Create a Digital Archive of Engineering Knowledge
Technology consulting can help companies better use the data they already have.
Woodside, a major oil and gas company in Australia, needed to retain senior engineers' institutional knowledge. Its goal was to collect decades of unique expertise and historical context that was previously stored in documents, logs, and employee feedback in order to make it accessible to the entire company.
To solve this challenge, IBM used the cognitive capabilities of Watson, its AI-powered question-answering system for data analytics.
First, the joint team trained Watson to understand engineering language using thousands of legacy documents. It allowed the system to understand human requests, quickly match them with relevant data sets and pull all the necessary information to the screen right away.
Even though it's already fully functional, Watson is still learning from around 80% of engineers who have adopted the solution and eagerly contribute to the system.
Today, Watson is able to understand professional engineering language and provide immediate access to relevant legacy data. It's easy to use due to natural language input.
Machine learning enables further data collection and leverages both knowledge and historical context.
For Woodside, technical consulting ensured that the priceless wisdom of longtime employees would not be lost.
2. Deloitte Tailors Salesforce to Boost Yamaha's Customer Engagement
Many non-tech companies rely on digital tools such as Salesforce, industry-specific SaaS and platforms. Not every company, however, uses the full potential of these systems.
A technology consulting company can analyze a company's requirements, customers, and market standing; optimize these platforms and services to maximize their benefits; even customize systems to turn them into the client's competitive advantage.
Initially, Yamaha, a world leader in musical instrument sales, relied on Salesforce to manage and provide support to more than 16 million customers. But Yamaha used only a fraction of the Salesforce's potential, missing out on opportunities to access up-to-date customer data, related social activity, and other records.
Yamaha hired Deloitte to configure Salesforce to reveal its full range of benefits.
Deloitte helped Yamaha create a 7-week transformation plan that improved customer service processes.
Deloitte integrated Yamaha's customer data into a unified, easy-to-access, form featuring a social media profile for each customer. This allowed Yamaha's support team to access full and relevant information about each customer, improving the efficiency of customer service.
Deloitte also set up Salesforce Chatter for peer-to-peer communication. This feature allows Yamaha's team to access answers faster and make customers happy without delays.
3. Accenture Transforms Civil Services in Paris
Technology consulting does not always require digital transformation within a company. In the case of Accenture and the city of Paris, technology consulting impacted the way a whole city functions.
Paris authorities hired Accenture to modernize the city's civil service. The goal was to connect maintenance technicians with a mobile system and web app, transitioning away from the paper-based system of the past.
To solve this large-scale challenge, Accenture used the existing advantage of the modern city infrastructure to design and deliver a digital solution compatible with existing mobile connectivity. Once implemented, the system enabled further opportunities to improve other civil services.
Today, city services in Paris are connected by a user-friendly app. The app manages everyday maintenance throughout the city, from repair orders to automated routing and hands-free audio reporting.
For example, when an electrical failure happens, the system automatically informs a technician and creates a work order. The technician's mobile app displays the most efficient route to the site of the failure, enabling faster fixes.
The system has already increased the efficiency rate by 20%, allowing Paris civil service workers to perform 140,000 repairs per year or an average of 600 completed orders per day.
4. Microsoft Opens a New Digital Channel for Nedbank, Serving 80% of Queries at 10% of the Service Costs
Nedbank was one of the first financial institutions to recognize the benefits of emerging digital channels when the chatbot rush began. In 2016, Nedbank observed high levels of customer engagement from individual investors via traditional phone calls. Despite the efficiency of this system, it required costly personnel.
Using customer analysis, Nedbank found out that most individual investors actually preferred messengers over other communication tools. Nedbank hired Microsoft Digital Advisory Services to implement the communication channel its customers preferred.
Microsoft analyzed Nedbank's clients and specific attributes of the banking industry to train the chatbot's cognitive abilities. Additionally, Microsoft uncovered and installed other features that enhanced efficiencies, such as pulling necessary data and pre-filling forms.
Microsoft used LUIS.ai – one of the most popular NLP engines for chatbot development – to create Nedbank's EVA chatbot assistant.
An individual investor in need of assistance can tell EVA what information they need.
EVA automatically fills in online forms and helps human agents find necessary documents and materials fast. Today, EVA handles 80% of customer investment queries, saving up to 90% of the costs associated with human agents.
Thanks to DIY chatbot platforms and user-centric NLP engines, any company can develop a simple chatbot to scale its online presence. Most companies, however, hire a technology consulting company to build a more robust chatbot with strong cognitive abilities, responsive dialogue, and smooth conversational UX.
Technology Consulting Can Drive Digital Growth
Technology consulting streamlines digital transformation in companies, industries, and even cities.
Without this service, many companies would struggle to optimize their business processes effectively. New technology presents a major challenge for companies relying solely on their in-house teams.
By partnering with a technology consulting firm, companies can ease the journey to digitally-enhanced operations. A technology consulting firm can integrate new technology, open new channels to connect with clients and customers, and improve analytics that measure growth.
---
About the Author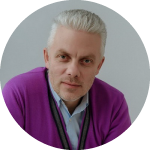 Michael Grebennikov is a co-founder and managing partner at Digiteum technology company. Together with the Digiteum team, Michael helps businesses grow by leveraging digital technology and introducing innovation to their operations. Relying on his 20-year expertise in IT, Michael shares his knowledge and experience on an array of topics, including digital transformation, strategic planning, innovative technologies, and business growth.