It's 2018. If you're a small business owner who hasn't explored email newsletters at this point, you probably haven't been paying attention to recent trends in digital marketing.
Whether your business is brick-and-mortar retail or you sell your goods and services online—or a combination of bricks-and-clicks—an investment in email marketing can earn a rate of return as high as 44:1. That's great ROI.
If you still aren't sold on the concept, however, there are unique benefits of email marketing that perhaps you haven't considered yet. Even those who have opted in may not recognize exactly what makes their email campaigns so effective.
Here's a rundown of the top benefits of email marketing. 
1. Building Credibility
Consistent, well-written, well-designed, and useful emails—complete with discount codes, advanced notices of sales, or other forms of monetary or emotional value—elevates your business above competitors.
Quality emails help quell any doubts customers may have about the status of your business, your attentiveness to their needs, or your availability in the case of questions or comments or concerns. 
2. High-Quality Lead Generation
A major part of every business model is finding leads, be it through social media, a platform such as Salesforce, or word-of-mouth.
Not all leads, however, are high-quality. Some leads can actually be harmful to your business—they take up your time and never result in a sale, despite a client's supposed interest.
So, ideally, you can avoid devoting resources to gathering or engaging with bad leads.
Email marketing allows you to determine the quality of leads based on how your readers engage with your messages. By seeing who signs up for your emails, who opens them, and who explores your copy and clicks-through on your links, you can better identify leads who are actually interested versus those who are simply browsing.
Identifying these leads helps sales teams better target their efforts and earn a higher conversion rate. 
3. Integrate With Other Platforms
You've got your email marketing strategy. But you've also got a blog you're trying to promote, as well as social media channels, and even your own website or third-party platforms for selling your inventory such as Shopify or Amazon Marketplace (a process which also requires effective integration on the backend).
Your email marketing campaigns are the perfect place to integrate and promote all your disparate strands of your overall marketing strategy. You can place social share buttons throughout your emails, as well as links to blog posts and deals on third-party sites. Use your emails as your media marketing hub.  
4. Quick Sales Turnarounds
As a result of finding higher-quality leads, selling to potential customers pulled from your email marketing list takes less time than finding and selling to cold customers.
If you start selling to someone who has already engaged and expressed interest in your content or company, they are much easier to convert to paying customers.
Shorter, more efficient sales cycles also provide you more time to devote to identifying and converting more leads, which ultimately helps grow your business. 
5. Promoting Your Sales and Marketing Channels
Emails can also serve as your marketing hub.
Email marketing campaigns are the perfect place to integrate and promote content from each channel included in your overall marketing strategy, including your blog, social media channels, website, and other third-party platforms you use to sell your products and services.
Place social share buttons, links to your blog posts, and deals on third-party sites throughout your emails to increase engagement with all of your marketing and sales content. 
6. Actionable Customer Insights
No other form of marketing delivers the kind of precise, actionable insights and metrics at the low cost that an email newsletter can. 
Most quality email newsletter systems, such as MailChimp or Constant Contact, allow you to access and view:
Rates of delivery 
Opens
Click-throughs
Bounce rates 
Subscriber retention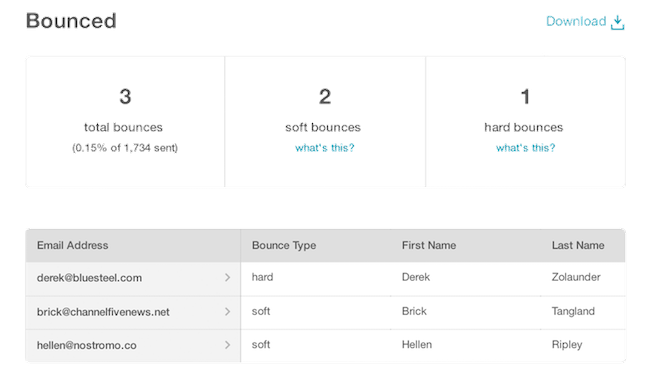 These metrics provide insight as to how customers engage with your email content and the sort of behavior your message can motivate. You simply won't find a better bang for your buck on how your customers are interacting with your brand and business.
7. Experimenting With Sales, Copy, and Engagement Techniques
Despite being intimate and direct, email newsletters are actually a great place to experiment with things like limited-time sales, copy, and other integral aspects of your brand and product.
For example, you can use email marketing to roll out offers and discounts to see how popular they are with your email subscribers. This group is a good sample size and can preview how your promotion will be received on a larger scale.
Most email marketing tools also allow you to manage content based on distinct subscriber groups. This form of A/B testing – or segmenting of your customer list so that certain people receive one newsletter and certain people receive another – provides 2 distinct benefits: 
Segment your email efforts to appeal to both returning customers and first-time subscribers.
Test out subject lines, formats, and overall content to see what resonates best with your subscribers.
8. Maintaining Relationships With B2B Vendors
Newsletters are not just for customers. You can also gain insights into your B2B partners using email marketing. 
Fostering B2B relationships is important because it keeps you top-of-mind when you are deals on raw inventory, or when a partner needs your services for an upcoming project. Use emails to look in all directions, not just at the customer.
One approach you can try to engage customers and business partners is to create two separate campaigns: one aimed at your traditional customers, and others at B2B partners.  
Email Marketing Is Uniquely Beneficial To Your Business
Email marketing can provide credibility, grow popularity, and improve customer service and relations. Consider investing in email marketing to improve brand awareness and, ultimately, your bottom line. 
---
About the Author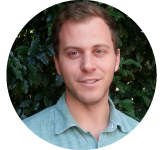 Eric Goldschein is a freelance journalist and content creator who covers entrepreneurship, small business trends, emerging technologies, culture, and travel. He has written for Fit Small Business, Deloitte, Business Insider, HuffPo, and more.