FOR IMMEDIATE RELEASE
Media Contact
Morgan Flores
Director of Performance Marketing
awards@clutch.co
Washington, D.C., October 11, 2022 — Clutch, the go-to reviews and market research platform, officially releases its data-driven rankings for the best-performing B2B businesses from Poland for 2022.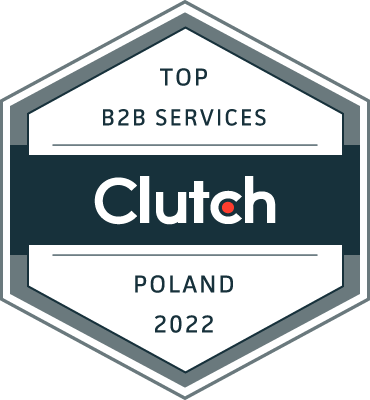 Having the largest digital economy across Central and Eastern Europe makes Poland invaluable to the region. Even amidst global uncertainties, the country's digital economy grew by 60% from 2019-2021, with the e-commerce sector being its biggest contributor.
In this annual report, Clutch celebrates the contributions of Poland's leading service providers across different sectors and categories. The firms chosen for the Clutch Leader Awards consistently demonstrate extraordinary commitment to customer service, the ability to deliver stellar results, and thought leadership. To determine the leaders, countless companies are evaluated on the following variables:
Case studies
Awards received
Social media presence
Services offered
Former clients
"Clutch is extremely proud of all the admirable impact Poland's top B2B companies have," said Clutch Senior Account Executive Marcos Soto. "We want you all to know that we are always hoping for your success. May all of you never stop seizing opportunities. Congratulations!"
Your company can also be a part of next year's rankings! Begin your journey on Clutch by getting listed right away!
Top Service Providers

Results are a snapshot of Clutch's Leaders Matrices on October 5, 2022. Rankings are dynamic and this report may not reflect the rankings currently listed on Clutch's website.
About Clutch
Clutch is the leading ratings and reviews platform for IT, marketing, and business service providers. Each month, over half a million buyers and sellers of services use the Clutch platform, and the user base is growing over 50% a year. Clutch has been recognized by Inc. Magazine as one of the 500 fastest growing companies in the U.S. and has been listed as a top 50 startup by LinkedIn.