FOR IMMEDIATE RELEASE
Media Contact
Morgan Flores
Senior Manager of Content Strategy & SEO
awards@clutch.co
Washington, D.C., April 19, 2022— Clutch, a business resource platform, is announcing their list of B2B leaders from Mexico for 2022.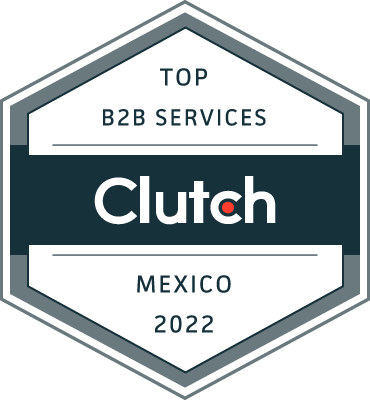 Mexico is ranked as the world's 15th largest economy and is projected to have one of the best post-COVID bouncebacks. This is mainly due to the efforts and hard work of many industries within the country, adapting to new realities and excelling in those areas.
Clutch quickly realized the need for these awards as many diligent companies weren't being given the recognition they were due. However, only the most deserving are given the spotlight of these awards. Only businesses that pass a strict selection methodology are included in the Clutch awards efforts.
"The goal of these awards is to provide companies a way to communicate their quality work and expertise!" said Clutch Senior Account Representative Radha Ray. "We feel these businesses should be given more attention because of everything they can offer!"
Those interested in being included for consideration in next year's awards should create a Clutch profile and begin proving themselves within their industry.
Top Service Providers

Results are a snapshot of Clutch's Leaders Matrices on April 12, 2022. Rankings are dynamic and this report may not reflect the rankings currently listed on Clutch's website.
About Clutch
Clutch is the leading ratings and reviews platform for IT, marketing, and business service providers. Each month, over half a million buyers and sellers of services use the Clutch platform, and the user base is growing over 50% a year. Clutch has been recognized by Inc. Magazine as one of the 500 fastest growing companies in the U.S. and has been listed as a top 50 startup by LinkedIn.