FOR IMMEDIATE RELEASE
Media Contact
Morgan Flores
Director of Performance Marketing
awards@clutch.co
Washington, D.C., October 18, 2022 — Clutch, an independent B2B market research and review platform, releases its research-driven list of the best-performing companies from Estonia this 2022.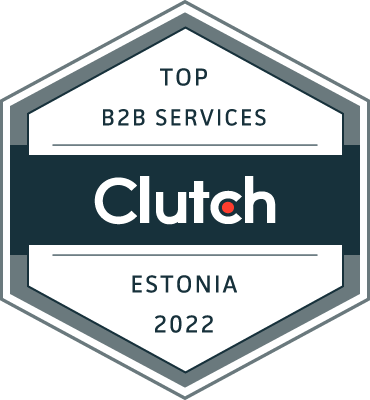 Estonia has showed a significant jump with their production from 2020-2021. This is in large part due to the consistency of their corporate entities at every level - especially the SMEs. The theory has always been that local businesses dictate the health of national economies even in crisis. This situation is another example supporting that statement
The 2022 Clutch Leaders Awards highlight these businesses and gives them the attention they might not otherwise get. The leaders are identified following extensive research into several criteria which hinge on user feedback and industry reputation.
"Local businesses don't seem to have much impact on their own, but taken together and they're a force to be reckoned with," said Clutch Sales Development Manager Tim Wells. "These awards are a small gesture to help highlight this reality and give more SMEs the recognition they are due."
Be a part of your industry's rankings! Find out more about the qualifications by signing up on Clutch.
Top Service Providers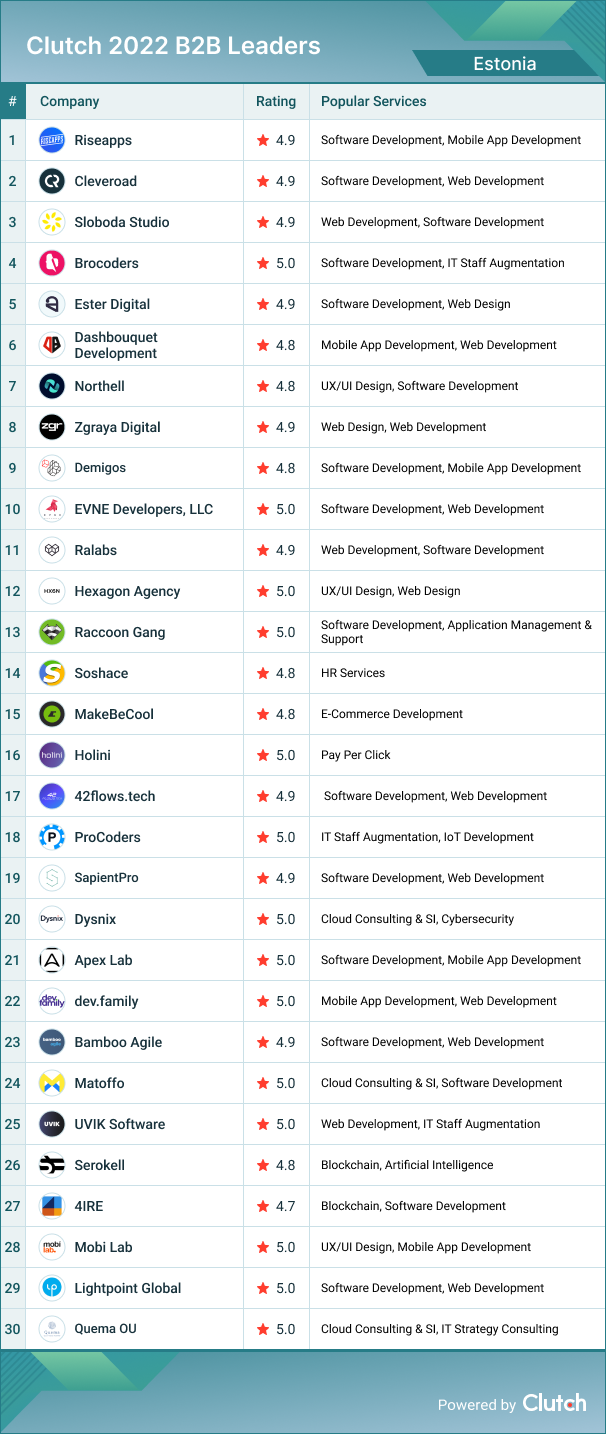 Results are a snapshot of Clutch's Leaders Matrices on October 14, 2022. Rankings are dynamic and this report may not reflect the rankings currently listed on Clutch's website.
About Clutch
Clutch is the leading ratings and reviews platform for IT, marketing, and business service providers. Each month, over half a million buyers and sellers of services use the Clutch platform, and the user base is growing over 50% a year. Clutch has been recognized by Inc. Magazine as one of the 500 fastest growing companies in the U.S. and has been listed as a top 50 startup by LinkedIn.