FOR IMMEDIATE RELEASE
Media Contact
Morgan Flores
Senior Manager of Content Strategy & SEO
awards@clutch.co
Washington, D.C., August 9, 2022 — Clutch, an independent B2B market research and review platform, releases its research-driven list of the best-performing companies from Washington DC this 2022.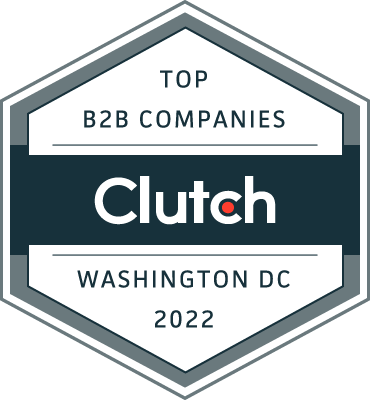 Washington DC is home to hundreds of international associations and internationally owned companies, making it a prime marketplace for innovation and growth among the US metropolitan areas. Several Fortune 500 companies are also headquartered in the region, providing billions worth of work for citizens.
Today, the 2022 Clutch Leaders Awards spotlights the hard-working service providers that showcased extraordinary ability to deliver, outstanding commitment to customer service, and unparalleled thought leadership. The leaders are identified following extensive research into five criteria:
Case studies
Former clients
Awards received 
Social media presence 
Services offered
"Clutch is genuinely honored and proud to recognize DC's brilliant talents and service providers," said Clutch Sales Development Manager Tim Wells. "These firms have the unrivaled dedication needed to achieve incredible success. We've always known they would shine beyond spectrums."
Be a part of your location or industry's rankings! Find out more about the qualifications by signing up on Clutch.
Top Service Providers

Results are a snapshot of Clutch's Leaders Matrices on August 1, 2022. Rankings are dynamic and this report may not reflect the rankings currently listed on Clutch's website.
About Clutch
Clutch is the leading ratings and reviews platform for IT, marketing, and business service providers. Each month, over half a million buyers and sellers of services use the Clutch platform, and the user base is growing over 50% a year. Clutch has been recognized by Inc. Magazine as one of the 500 fastest growing companies in the U.S. and has been listed as a top 50 startup by LinkedIn.