FOR IMMEDIATE RELEASE
Media Contact
Morgan Flores
Senior Manager of Content Strategy & SEO
awards@clutch.co
Washington, D.C., May 3, 2022— Clutch, a B2B review and rating platform based in Washington DC, highlights the top-performing B2B companies based in Argentina for 2022.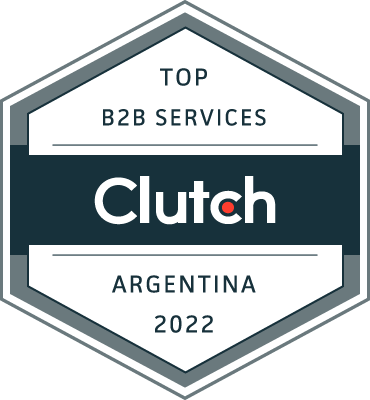 Argentina has accomplished one of the sharpest and most impressive comebacks from the slump caused by the COVID-19 pandemic. They've already matched their pre-pandemic GDP levels and are projected to continue a steady upward trend in 2026.
Clutch employs a rigorous testing process that ensures only the best of the best is included in their awards list. Their team looks at several factors such as brand reputation, social media presence, and client feedback to develop their results.
"The companies included in this list are the best at what they do and the general results certainly prove that!" said Clutch Senior Account Executive Marcos Soto. "We hope that they are inspired to continue their work because of these awards!"
Consider creating your own Clutch profile to include your own company in the consideration pool for next year's top performer awards.
Top Service Providers
Results are a snapshot of Clutch's Leaders Matrices on April 19, 2022. Rankings are dynamic and this report may not reflect the rankings currently listed on Clutch's website.
About Clutch
Clutch is the leading ratings and reviews platform for IT, marketing, and business service providers. Each month, over half a million buyers and sellers of services use the Clutch platform, and the user base is growing over 50% a year. Clutch has been recognized by Inc. Magazine as one of the 500 fastest growing companies in the U.S. and has been listed as a top 50 startup by LinkedIn.