This updated research highlights thirty-five outstanding vendors in Poland with serious technical chops and indisputable records of client satisfaction.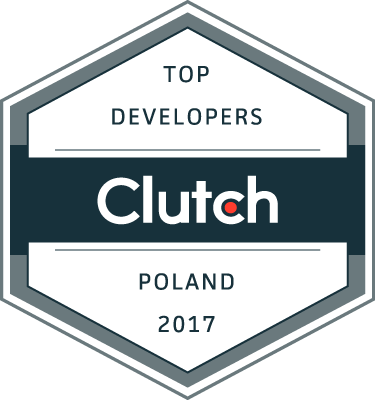 WASHINGTON, February 23, 2017 – Clutch has released an updated report on top software and web developers in Poland. This published research contains new data points and takes genuine, verifiable client feedback into consideration.
These fifteen companies were confirmed proven and market leaders:
Eleks, Merixstudio, SoftwareMill, N-iX, 10Clouds, STX Next, Monterail, XSolve, MLSDev, Netguru, SoftServe, Droptica, Sunscrapers, Railsware, and Sigma Software.
Another twenty companies were confirmed top contenders:
RST IT, Ragnarson, JCommerce, Visuality, The Software House, Lunar Logic, Espeo Software, Railwaymen, Positive Power, Codedose, DeSmart, intive, Nopio, Volanto, dook.pro, Pragmatists, Smartum Pro, Future Processing, vm.pl Software house, and Ratio Web.
Numerous quantitative and qualitative factors were taken into account before publishing this annual update. Clutch analysts gathered evidence of significant industry experience, evaluated related corporate digital properties, and conducted in-depth interviews with current and past clients. These efforts produce a snapshot of business performance in real-time, helping buyers better understand vendor capabilities and limitations in a dynamic marketplace.
"That Poland has some of the most talented developers and technologists in Eastern Europe is not all that surprising," said Joshua Margolin, Principal Analyst at Clutch. "More surprising is how rapidly companies in the region are advancing in terms of cultural alignment with a Western clientele."
Highlighting the best web and software developers is an ongoing effort by Clutch, and the company encourages any firms with a demonstrated history of superior customer service to apply for inclusion in future research.
The full research and reviews can be found at:
https://clutch.co/developers/poland
https://clutch.co/developers/poland/leaders-matrix
About Clutch-
A B2B research firm in the heart of downtown Washington, DC, Clutch connects you with the agencies and software solutions that can help you enhance your business and meet your goals. Our methodology maps agencies and software solutions based on consumer reviews, the type of services offered, and quality of work.
Contact-
Joshua Margolin
202-417-2113