The research highlights leaders in mobile app development and custom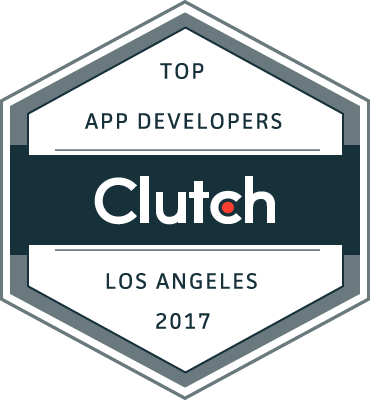 development in Los Angeles.
WASHINGTON, June 8, 2017 - Today, Clutch published the results of their annual research highlighting the top LA mobile app developers and custom software developers. The research evaluates each company's depth of focus in their area of expertise, as well as the company's proven ability to deliver the results for their clients.
The top Los Angeles mobile app developers are recognized for their technical expertise and their dedication to providing innovative mobile apps in both the consumer and enterprise space, often with a large emphasis on impressive user experience design. The top companies are:
ISBX, Sidebench, Swenson He, RNF Technologies, Digital Brand Group, PhD Labs, Neon Roots, Utility, Dogtown Media, Citrusbits, MEDL Mobile, Wve Labs, Tepia Co, Fishermen Labs, and Wildebeest.
The top Los Angeles custom software development companies are recognized for their ability to understand each client's individual goals, offer specialized suggestions, and then create unique and custom-made solutions. These solutions offer innovative ways to help their clients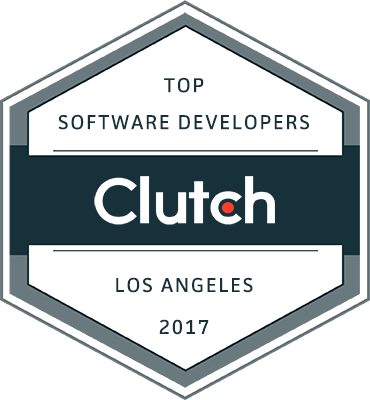 to grow, improve internal processes, and/or offer better experiences for customers. The top companies are:
Sidebench, Citrusbits, Neon Roots, Ice House, Creative27, Netlandish, Intelligent Clout, SADA Systems, Tepia Co, and 8th Light.
"Leading LA development companies are distinguished by their ability to provide high-quality mobile and web solutions for every client, from small, local businesses to large, international firms," said Amber Dewey, Analyst at Clutch. "The leading companies in our research have proven their ability to handle projects of any size and complexity, and create impressive mobile apps and custom software solutions that help push each client's business further, whether it be internally or in the marketplace."
Clutch analysts evaluated dozens of LA-based mobile app development and custom software development companies prior to publishing this report. Companies were examined based on a variety of factors, including each company's specific service lines, previous experience, industry awards and recognition, market presence, and in-depth client feedback interviews.
Clutch's research on leading mobile app development and custom software development companies remains ongoing. The firm encourages all companies with services in these areas to apply to participate in Clutch's coverage. Upcoming publications will highlight leading firms in Boston, Chicago, and New York City.
The full research can be found at:
https://clutch.co/app-developers/los-angeles/leaders-matrix
https://clutch.co/app-developers/los-angeles
https://clutch.co/developers/los-angeles/leaders-matrix
https://clutch.co/developers/los-angeles
About Clutch
A B2B research firm in the heart of Washington, DC, Clutch connects you with the agencies and software solutions that can help you enhance your business and meet your goals. Our methodology maps agencies and software solutions based on consumer reviews, the type of services offered, and quality of work.
Contact
Amber Dewey
202-830-0138
amber@clutch.co