WASHINGTON, DC, November 28, 2017 – Clutch recognized 103 web and software developers from around the world in its first annual Global Leaders List 2017. To determine the top performers, Clutch evaluated each company based on client reviews, market presence, and ability to deliver high-quality services. Clutch's annual report recognizes 475+ top B2B service providers across six industries.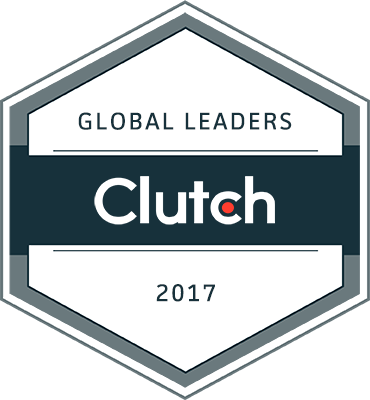 The top web and software developers are:
Web Developers: WillowTree, Inc., ImageX, Merixstudio, Digital Echidna, Intellectsoft, Unleashed Technologies, Raizlabs, Last Call Media, Fingent Corp, Appster, Planet Argon, Netguru, PSL Corp., Itransition, Iflexion
WordPress Developers: IT CRAFT, Dom & Tom, Big Drop, Jordan Crown, Saffron Tech, Mobomo, Followbright, ChopDawg.com, Ruckus, Human Made, Konstant Infosolutions, QArea, SemiDot Infotech, Pragmatic, Opus Online
Drupal Developers: ImageX, Digital Echidna, Unleashed Technologies, Last Call Media, Elevated Third, Blue Fountain Media, Chromatic, Ciklum, Cheeky Monkey Media Inc., Icreon, Lullabot, Mobomo, Bluespark, Myplanet, Duo Consulting
E-Commerce Developers: iTechArt, Itransition, Neuralab, Brainvire Infotech Inc., Ciklum, End Point, Planet Argon, Hudson Integrated, Evince Development, Orases, Scand, ScienceSoft, Planet Web Solutions Pvt. Ltd., Dotsquares, Curotec
Magento Developers: Rave Infosys, Brainvire Infotech Inc., Vaimo, MW2 Consulting, SynapseCo, Divante, Pixafy, SILK Software, Planet Web Solutions Pvt. Ltd., Demac Media, Absolute Web Services, iWeb, Forix, Meticulosity, Commerce Pundit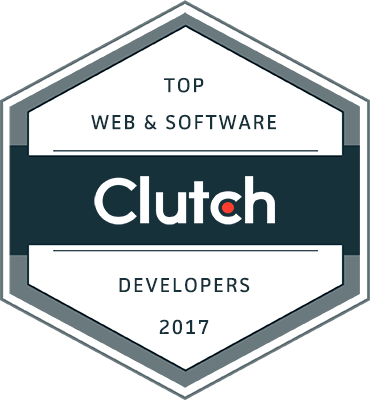 Shopify Developers: FRACTION STUDIO, Realm Web Design LLC, HUEMOR, Planet Argon, Jivaldi, Monumental, Brainvire Infotech Inc., BTown Web, Noticed, Rave Infosys, Avex Designs, Specific-Group Software Solutions, Netguru, Diff Agency, Dynamic Dreamz
PHP Developers: Digital Echidna, Followbright, Chromatic, LOVATA, Bluespark, R-Style Lab, SemiDot Infotech, Saffron Tech, SynapseCo, Fingent Corp, Therefore, DotcomWeavers, Konstant Infosolutions, XSolve, Alakmalak Technologies
Ruby on Rails Developers: Netguru, Planet Argon, Infinum, Railsware, Monterail, MojoTech, Raizlabs, End Point, Table XI, Railwaymen, Hashrocket, Dom & Tom, SumatoSoft, MLSDev, AndPlus
.NET Developers: DCSL Software, MentorMate, Intellias, Radixweb, Itransition, Binary Studio, PSL Corp., Artelogic, DevCom, INOXOFT, N-iX, Byndyusoft, Fingent Corp, Icreon, Belatrix Software
Software Developers: Intellectsoft, Orases, DCSL Software, Fingent Corp, Praxent, PSL Corp., Itransition, Experion Technologies, iTech Art, 10Clouds, Trigent, STX Next, ScienceSoft, Brainvire Infotech Inc., Radixweb
IoT Developers: ISS Art, Qulix Systems, Codal, Softeq, R-Style Lab, Stanfy, HQSoftware, Navyug Infosolutions, Intersog, Dogtown Media, Monterail, Apadmi, INTEGRA SOURCES, PLVision, SumatoSoft
Virtual & Augmented Reality Developers: NEXT/NOW, hedgehog lab, ThinkMobiles, Program-Ace, Gramercy Tech, Fishermen Labs, NotionTheory, Quytech, Corporation Pop, Softweb Solutions, Four Kitchens, Blue Label Labs, Inloop, HQSoftware, Live Typing
"Working with a reliable development team is necessary to bring any tech project from a vision to reality," said Katie Chambers, Business Analyst at Clutch. "The companies recognized today excel in the industry by not only demonstrating expertise and skill through their development capabilities but also providing phenomenal customer service."
It's free to get listed on Clutch, but only the most highly recommended companies in each industry are recognized as leaders. The 2017 list of Clutch Global Leaders names 475+ companies across 6 industries that prove their industry expertise and ability to deliver.
Clutch's research is ongoing. For a chance to be named to Clutch's 2018 Global Leaders List, apply now. It's a free, two-step process that takes less than 20 minutes.
Upcoming leaders reports will highlight IT services companies.
Learn more about opportunities for reputation management and lead generation through Clutch's Media Kit.
The full research can be found at:
https://clutch.co/web-developers/research
https://clutch.co/developers/wordpress/research
https://clutch.co/developers/drupal/research
https://clutch.co/web-developers/php/leaders-matrix
https://clutch.co/developers/ruby-rails/research
https://clutch.co/developers/dot-net/research
https://clutch.co/developers/ecommerce/research
https://clutch.co/developers/magento/research
https://clutch.co/developers/shopify/research
https://clutch.co/developers/research
https://clutch.co/developers/internet-of-things/leaders-matrix
https://clutch.co/developers/virtual-reality/leaders-matrix
About Clutch
A B2B research, ratings, and reviews firm in the heart of Washington, DC, Clutch connects small and medium businesses with the best-fit agencies, software, or consultants they need to tackle business challenges together and with confidence. Clutch's methodology compares business service providers and software in a specific market based on verified client reviews, services offered, work quality, and market presence.
Contact
Katie Chambers
202-840-6672
Katie@clutch.co