We design and develop web and mobile apps
We set the trend in creative mobile and web services. Digital and mobile expertise powers our award-winning designs and innovative high-end products.
We've been developing elite, award-winning designs and digital products since 2010.
Our expertise and ingenuity are remarkable, yet we always strive to outdo and outperform our previous achievements.
With the most cutting-edge technology, we offer a robust suite of digital services, including inventive mobile and web design, development, UX/UI enhancement, and business solutions that push boundaries and create immediate marketing impact. 
Whether you're looking to increase brand engagement, enhance productivity, or cultivate the best online presence for your company, you've come to the right place. From conception to completion, Cuberto's revolutionary approach to style blows past cookie-cutter designs because we do what others don't.
We've delivered 50+ successful apps for clients across the globe. Our goals are simple: develop brilliant, high-end software that guarantees results.
headquarters
other locations
Portfolio
Key clients:
Raiffeisenbank, Yandex, Qiwi, DaisyDisk, Dayone, eSignal, ABBYY, Tradingview, Multicharts
A Russian-based startup, Neemble, asked us to help them engineer a responsive website that could help them deliver on their mission - to give small and medium enterprises simple, powerful tools to effectively manage their operations.
The website won "Site of the year" award as "Best website for startups". 
English-learning programs are everywhere, and each has its own learning approach. EWA is different. Working closely with our client, we successfully created a completely novel approach to learning English. The result? An elegant and efficient application which allows users to practice English words while watching shows and movies.
Since 2010, we have been working to help Polymatica grow into a powerful business analytics IT company, ready to take on the challenges of working in the 21st century. This year alone we have completely rebuild the system interface to help them not just compete, but compete successfully with IT juggernauts like Microsoft, Oracle, and SAP. Besides facelifting their system, we assisted them in the design and development of a brand new website - Polymatica.com - to grow their sales and recognition.
Borough asked us to take an innovative concept and turn it into a fully-functional application, an application built exclusively for students studying in foreign cities who would like to connect with other students in their area.
Users would need to have the ability to post updates to city-specific news feeds, contribute to a social events calendar, and find/review student friendly areas like, etc.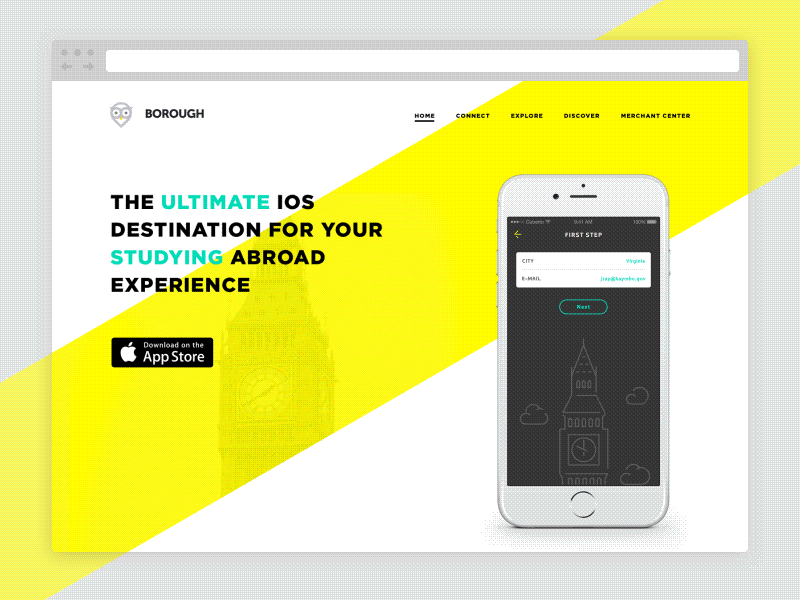 As a communication app that promises phone calls of the highest quality, with low rates, no hidden fees, and no ads, Yolla isn't the first of its kind - app stores are littered with similar products. In order to resonate with users, we had to develop a distinct design, brand identity, and user-experience.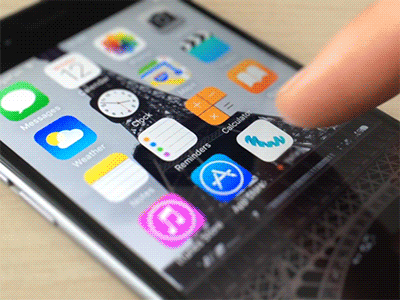 To be viable idea, Hyphen needed to be available on both the iOS and Android platforms. Its identity had to be distinct and clear - Hyphen couldn't be another messaging app, it need to be a tool for better business communication. The results was an easy-to-use, secure messenger app.
Over the last 5 years, Cuberto has formed an intimate relationship with TradingView in a successful attempt to help their team create (and update) the design of their online interfaces.
The challenge with this project lay in keeping TradingView at the forefront of upcoming design trends—because TradingView can't afford to stand still as a business, they can't afford to slow down on the development of new applications and features for traders either.
iboxPro is empowering business owners across the world to maintain a safe, accurate payment system. It gives sellers the ability to accept card payments through a mobile terminal connected to your smartphone—anytime and anywhere. The app provides the luxury of tracking your business's revenue, whether you are a small business ran at home or a multifaceted network.
This application gives you ability to find the sport schools near you, join the local sport teams or find a coach for the trainings. Also it's a community for the people that love sport and have common interests. The app also provides information about local venues and sport events.
Our company participated in iPad app development for high school students together with online mathematics education service – Mathspace.co. The project included many types of different graphic works including logo. One of the first tasks was to find an amazing idea for the future logo.
We have participated in startup development where core idea is to allow users book free car wash service in the nearest place. The app also includes administrative part where service owners could see coming cars.
The successful and productive process made it possible to run the service in a short time for the both platforms. Also the mobile administrative apps were released. Video production was one of the most interesting task. Results made good impression on the client and users.
Tetatet is unique anonymous messaging app that allows you to be completely honest with your friends. It is a new way of chatting which allows you to hide your identity while texting someone you know.
It was a challenge for out team to create the app as the complexity was high on front-end and back-end sides. Even it is a messaging app we tried to create interesting design and branding. It gives Tetatet app significant difference between other apps. Also it contains a lot of unique features that you will not find in any anonymous messaging app.