WASHINGTON, DC - September 28, 2021 - Clutch, an independent B2B review and resource site, releases the highly-anticipated list of the best service providers from China for 2021.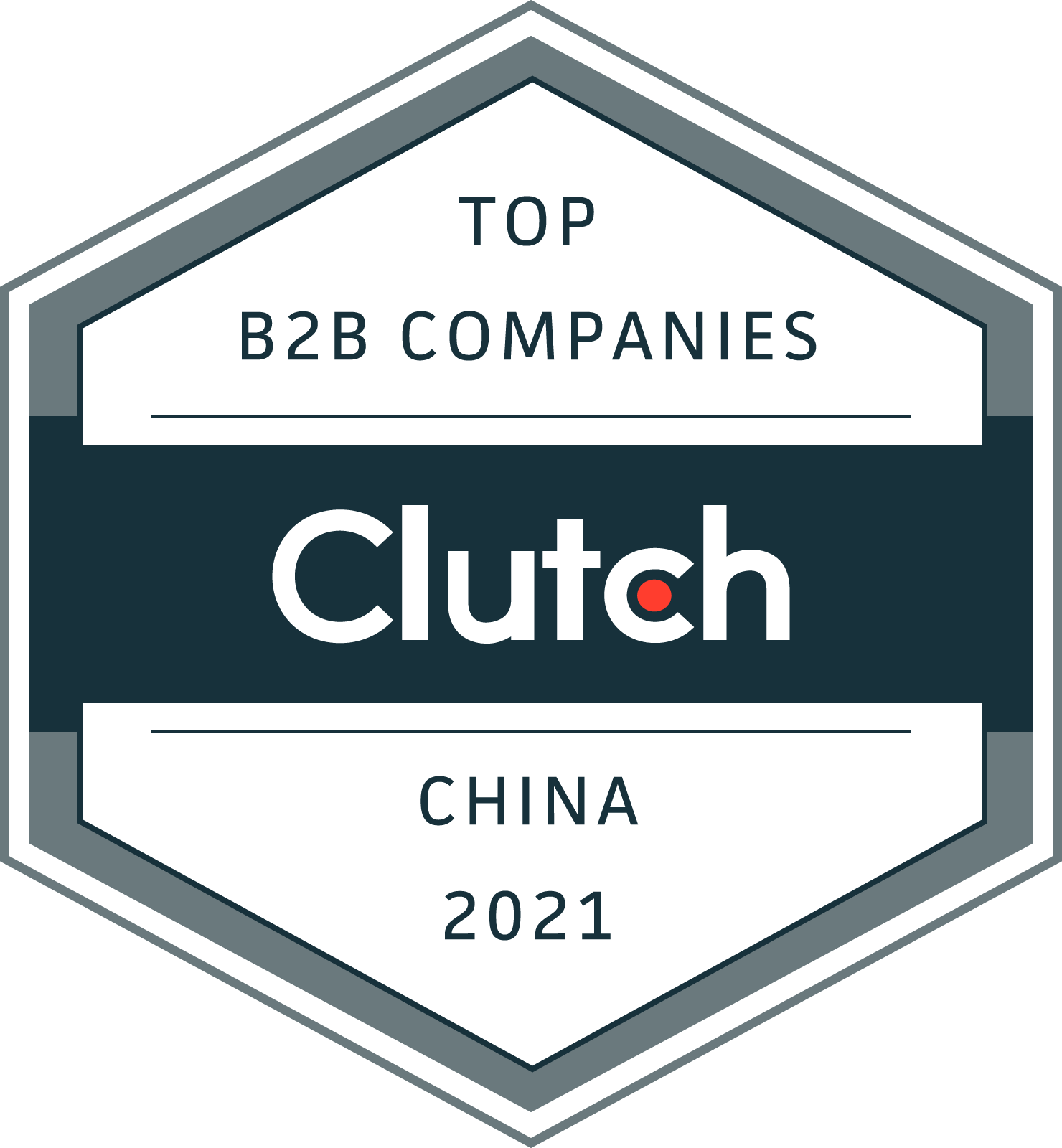 China, a huge economic powerhouse, has a thriving technology and business sector that supports its massive B2B industries. According to reports, the B2B transactions in the country are expected to steadily improve by 30% every year until 2024.
Clutch takes a moment to celebrate the finest service providers that demonstrated unrivalled solutions and dedication to their clients. Following a rigorous evaluation, the firms listed here are beyond worthy for the recognition.
"As a trusted B2B resource, Clutch is honored to announce the leading B2B firms from China," said Clutch Sales Development Manager Jeremy Fishman. "The remarkable services and success showcased by these companies are what we adore. A big cheer to their amazing 2021 run!" 
Eager to be part of next year's leaders rankings? Sign up to learn more about Clutch's evaluation process to qualify for 2022.
Take a look at China's top B2B companies and best services:
Results are a snapshot of Clutch's Leaders Matrices on September 3, 2021. Rankings are dynamic and this report may not reflect the rankings currently listed on Clutch's website.
About Clutch
Clutch is the leading ratings and reviews platform for IT, marketing, and business service providers. Each month, over half a million buyers and sellers of services use the Clutch platform, and the user base is growing over 50% a year. Clutch has been recognized by Inc. Magazine as one of the 500 fastest growing companies in the U.S. and has been listed as a top 50 startup by LinkedIn.
Contact
Anna Peck
awards@clutch.co