FOR IMMEDIATE RELEASE
Media Contact
Deesha Laxsav
Senior Manager, Brand Marketing
awards@clutch.co
Washington, D.C., October 25, 2022 — Clutch, the leading global marketplace of B2B service providers, highlights the top B2B service providers in Ukraine for their commitment to providing superior services for 2022.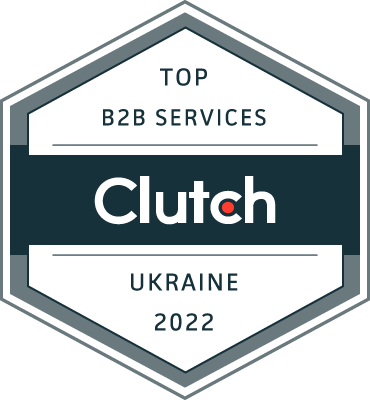 Clutch stands with the people of Ukraine during this unpredictable time. Ukrainian companies of all sizes and industries have been a pillar of the economy during wartime. Clutch wants to acknowledge the talent and skill of these service providers. 
To drive more projects to aid the Ukrainian economy and highlight their resilience during the devastating humanitarian crisis, Clutch recognizes companies from across Ukraine that deliver outstanding work in development, design, IT services, and more to their clients. 
Each honoree demonstrates unrivaled knowledge and thought leadership in their field of expertise. The criteria for the awards include the following:
Services offered
Awards received
Social media presence
Former clients
Case studies
If your company is interested in ranking among the best in next year's rankings, create a profile on Clutch today.
Continue supporting Ukrainian service providers by hiring a top company in the region. 
Top Service Providers

Results are a snapshot of Clutch's Leaders Matrices on October 10, 2022. Rankings are dynamic, and this report may not reflect the rankings currently listed on Clutch's website.
About Clutch
Clutch empowers better business decisions as the leading global marketplace of B2B service providers. More than 1 million business leaders start at Clutch each month to read in-depth client interviews and discover trusted agency partners to meet their business needs. Clutch has been honored for the past 5 consecutive years as an Inc. 5000 fastest-growing company and by the Washington Business Journal as one of the 50 fastest growing private companies in the DC metro area for 2022.