FOR IMMEDIATE RELEASE
Media Contact
Morgan Flores
Director of Performance Marketing
awards@clutch.co
Washington, D.C., September 20, 2022 — Trusted B2B ratings website from Washington DC, Clutch presents its official leaders' list for Indonesia's top agencies and consultancies this 2022.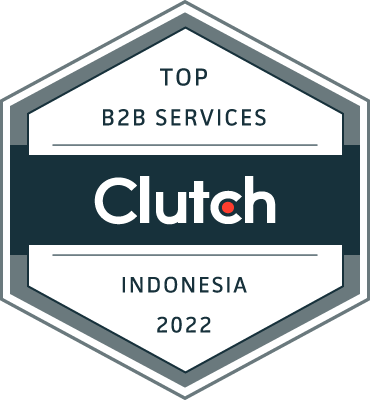 Indonesia currently sits as the world's 16th biggest economy, and the nation aims to climb the top 10 as it invests in its flourishing digital economy. Jakarta has laid its national digital transformation framework to support businesses and its highly skilled workforce.
All throughout the year, Clutch selects and compiles a list of the top businesses in a range of sectors and locations. The Clutch Leader Awards honor businesses for their dedication to improving their level of expertise, offering outstanding customer service, and delivering top-notch results for customers. 
"Indonesia's top B2B firms are on another level! Their dedication to providing the best solutions is truly admirable," said Clutch Account Executive Rida Haq. "Please know that we at Clutch are genuinely proud of your hard work. Well done!"
Find out how your business can climb the rankings next year! Get started on Clutch immediately to qualify for the next awards cycle.
Top Service Providers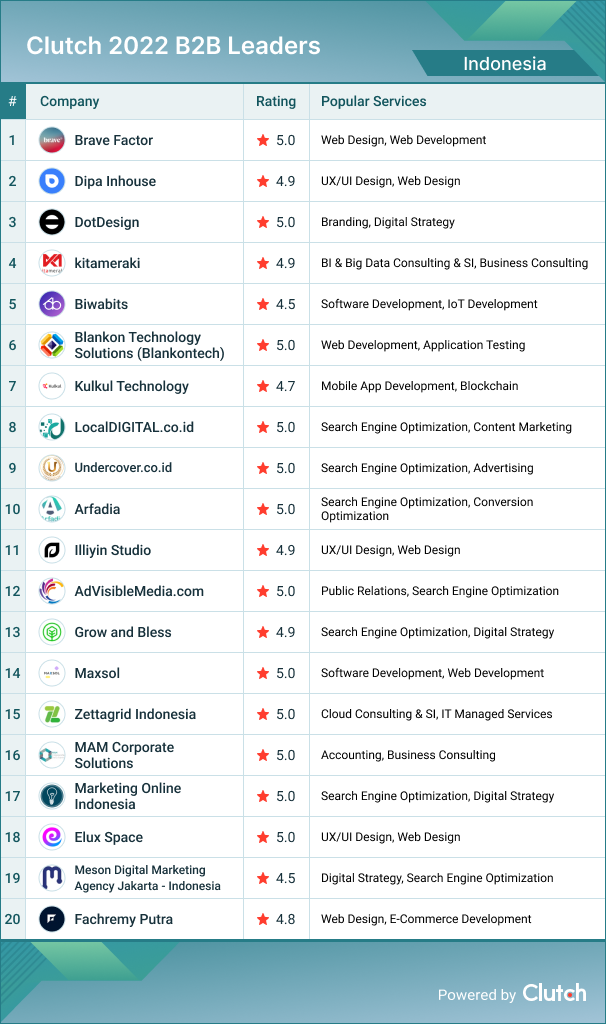 Results are a snapshot of Clutch's Leaders Matrices on September 13, 2022. Rankings are dynamic and this report may not reflect the rankings currently listed on Clutch's website.
About Clutch
Clutch is the leading ratings and reviews platform for IT, marketing, and business service providers. Each month, over half a million buyers and sellers of services use the Clutch platform, and the user base is growing over 50% a year. Clutch has been recognized by Inc. Magazine as one of the 500 fastest growing companies in the U.S. and has been listed as a top 50 startup by LinkedIn.
###