FOR IMMEDIATE RELEASE
Media Contact
Morgan Flores
Senior Manager of Content Strategy & SEO
awards@clutch.co
Washington, D.C., March 15, 2022— Clutch, a review and rating platform that primarily serves the B2B industry, is releasing the latest edition of its annual awards. The focus of this cycle is the top software development companies in India.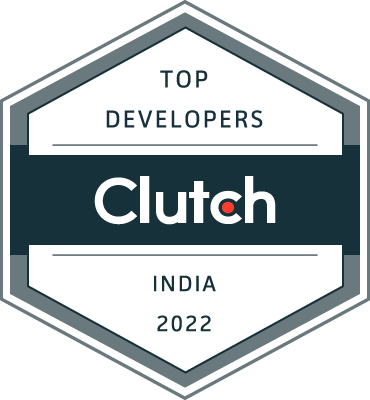 The Indian software development industry has taken great strides in both encouraging entrepreneurship and innovation from startups over the years. The country is now home to more than 7,000 tech startups and that number is set to increase in coming years.
Companies in Clutch's consideration pool will need to go through an extensive selection procedure ​​​​​​in order to be included in the following list. This process tests each company's strength in certain areas the platform deems essential to becoming an industry leader. These may include brand or industry reputation, social media presence, and client feedback.
"India has done well in nurturing their software development industry to the point that it is now considered a world-class destination for such services!" said Clutch Senior Account Executive Radha Ray. "The companies included in this list have proven that in the past twelve months and will continue to do so well into the future."
Create a Clutch profile for your company today and be included in the consideration pool for next year's awards cycle.
Top Service Providers

Results are a snapshot of Clutch's Leaders Matrices on March 7, 2022. Rankings are dynamic and this report may not reflect the rankings currently listed on Clutch's website.
About Clutch
Clutch is the leading ratings and reviews platform for IT, marketing, and business service providers. Each month, over half a million buyers and sellers of services use the Clutch platform, and the user base is growing over 50% a year. Clutch has been recognized by Inc. Magazine as one of the 500 fastest growing companies in the U.S. and has been listed as a top 50 startup by LinkedIn.