FOR IMMEDIATE RELEASE
Media Contact
Morgan Flores
Senior Manager of Content Strategy & SEO
awards@clutch.co
Washington, D.C., March 1, 2022— B2B review and rating platform, Clutch announces its official list for 2022's top-performers in the cutthroat development industry.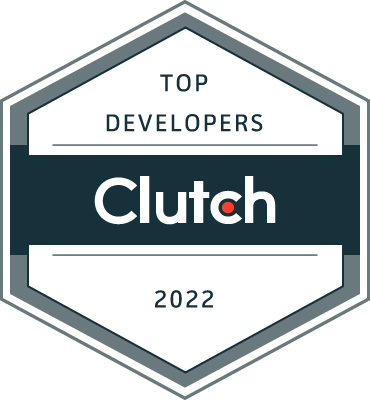 Businesses and organizations seeking to go online are boosting the demand for web developers and designers. Because of their proven ability to help companies scale, the number of websites jumped from 210 million back in 2010 to more than 1.8 billion in 2021.
Leaders selected for this recognition specialize in various focus areas and technologies like BigCommerce, Drupal, Magento, and more. 
Year-over-year, analysts from Clutch take their time to find out and rank the best players from different industries and geographic locations. The companies in this list made it through the platform's evaluation methodology which includes variables such as:
Services offered
Former clients
Case studies
Awards received
Social media presence
"We're absolutely thrilled to celebrate 2022's outstanding development leaders!" said Clutch Customer Experience Representative Nate Weavill. "These companies deserve credit for their unrivaled commitment to their clients. They've set the caliber high and it's a pleasure to see their innovations."
The search for the best doesn't end. Interested companies are encouraged to sign up on Clutch to find out about the qualifications.
Top Service Providers
BigCommerce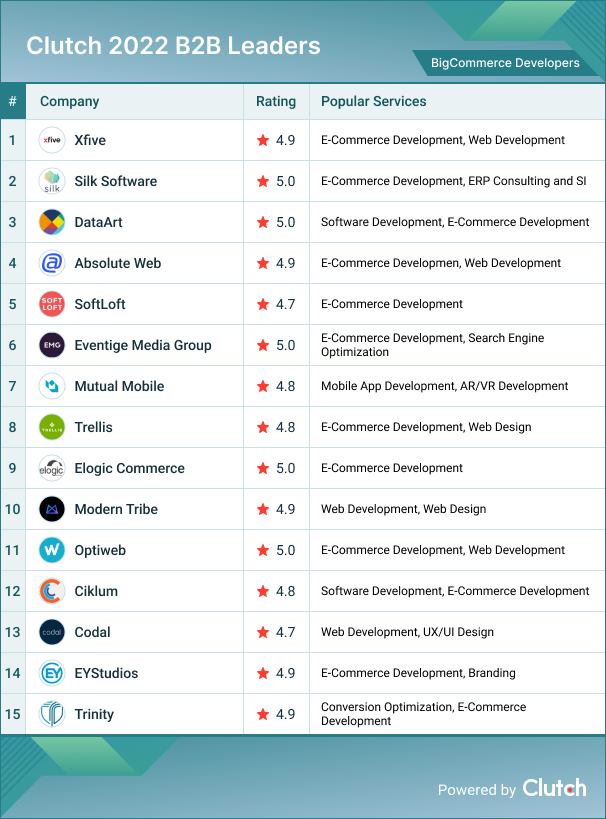 Drupal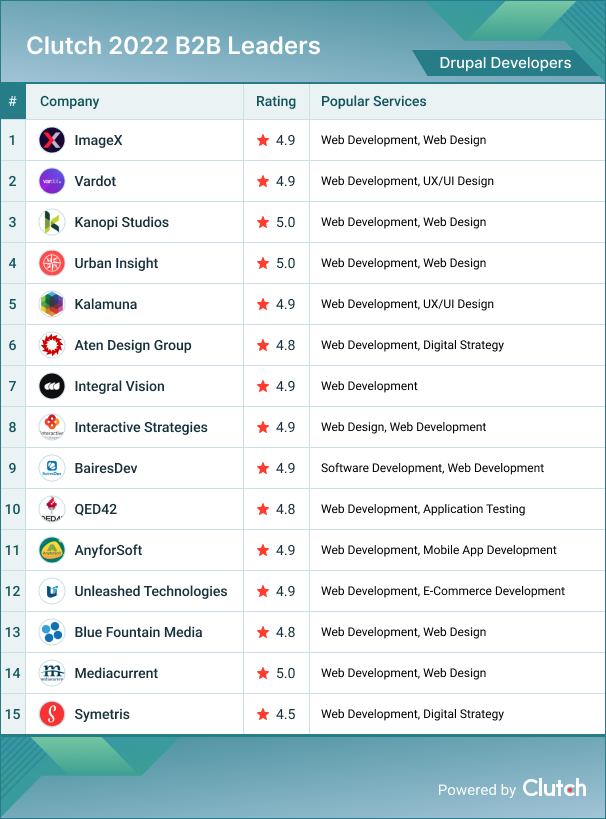 Magento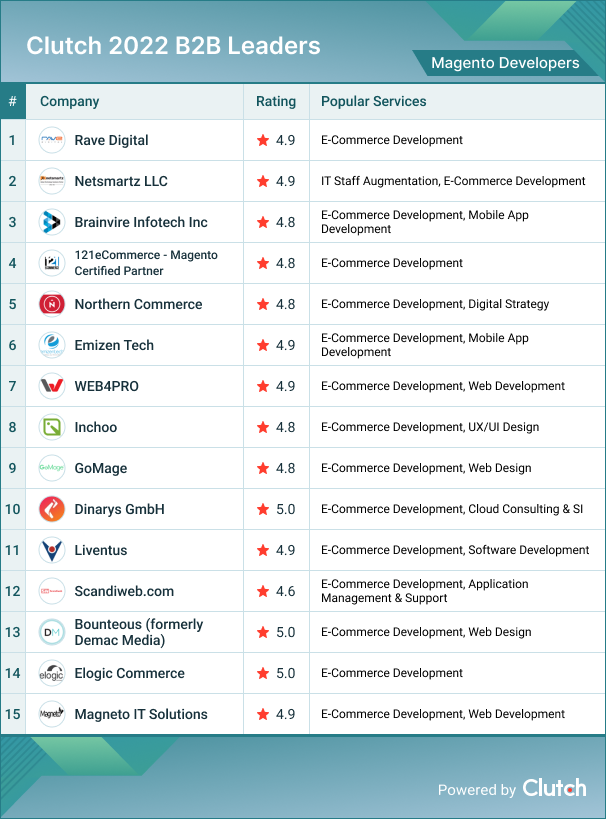 NodeJS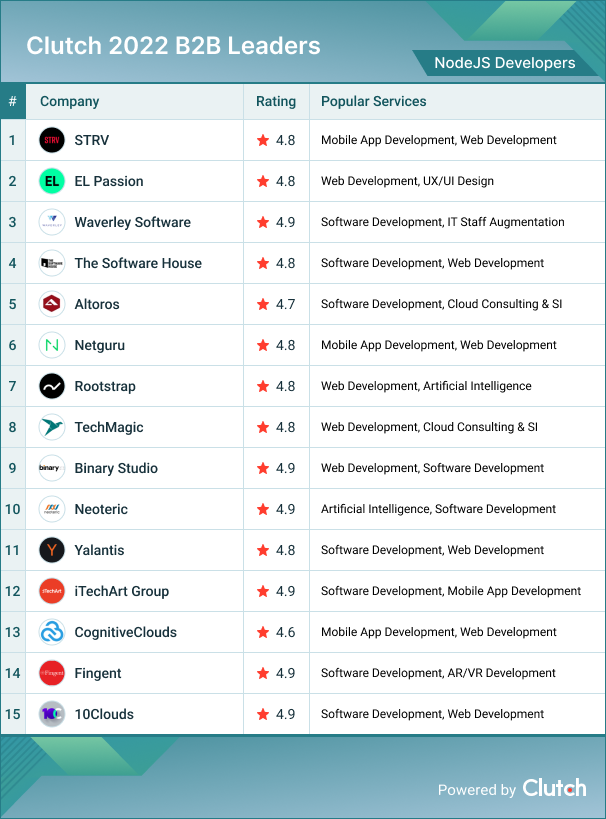 PHP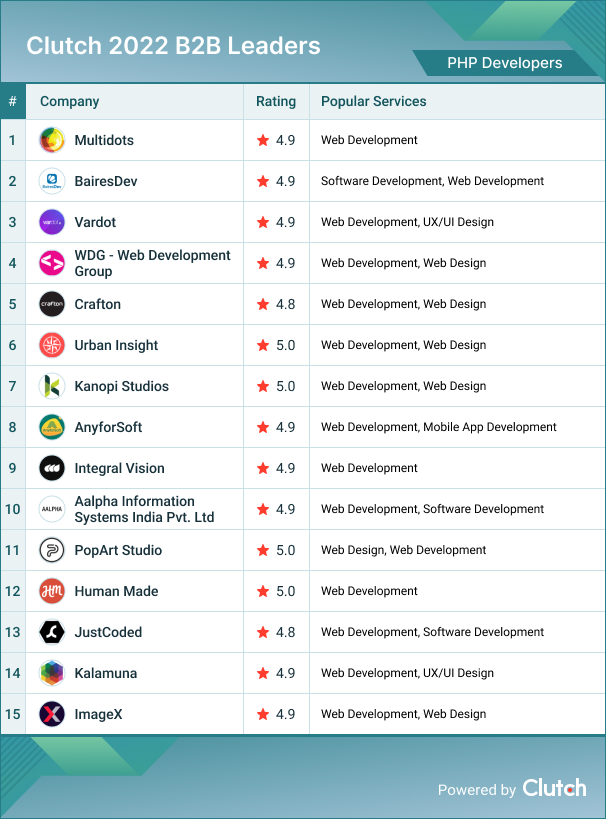 Python & Django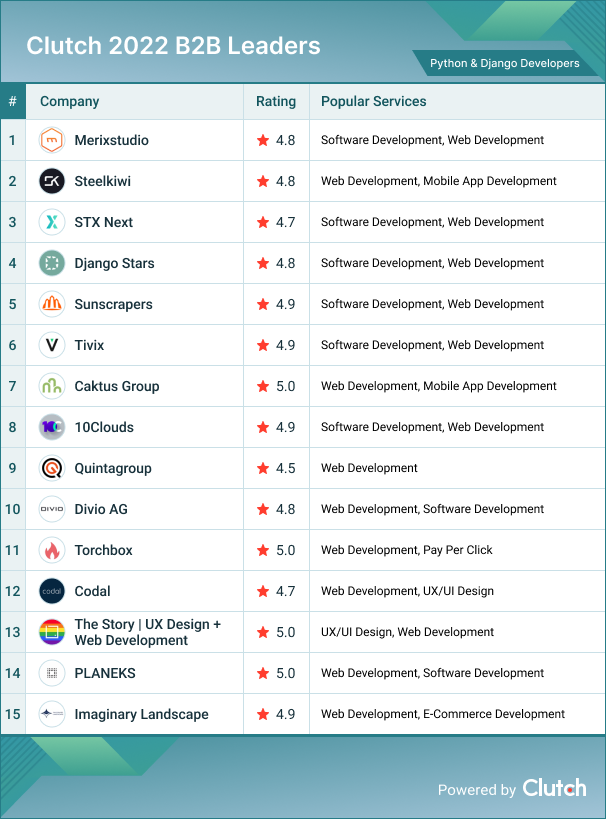 ReactJS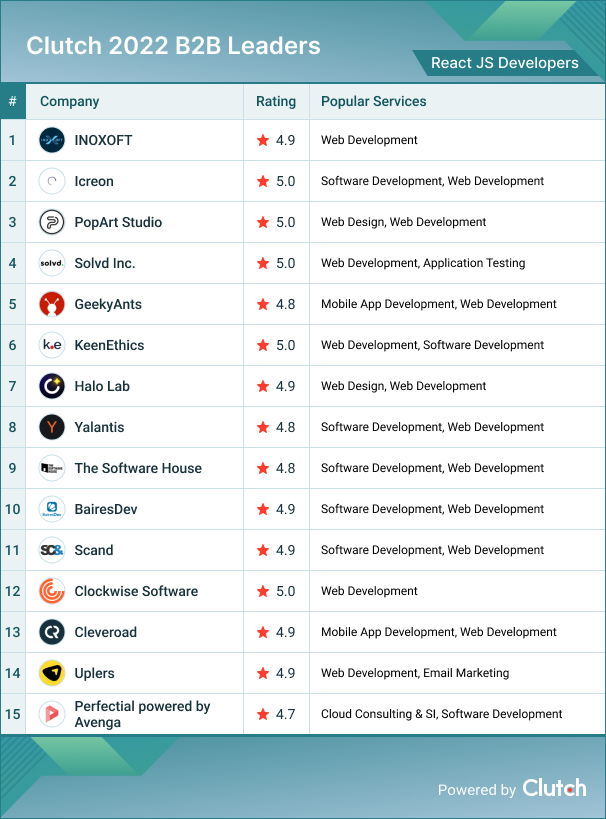 Ruby on Rails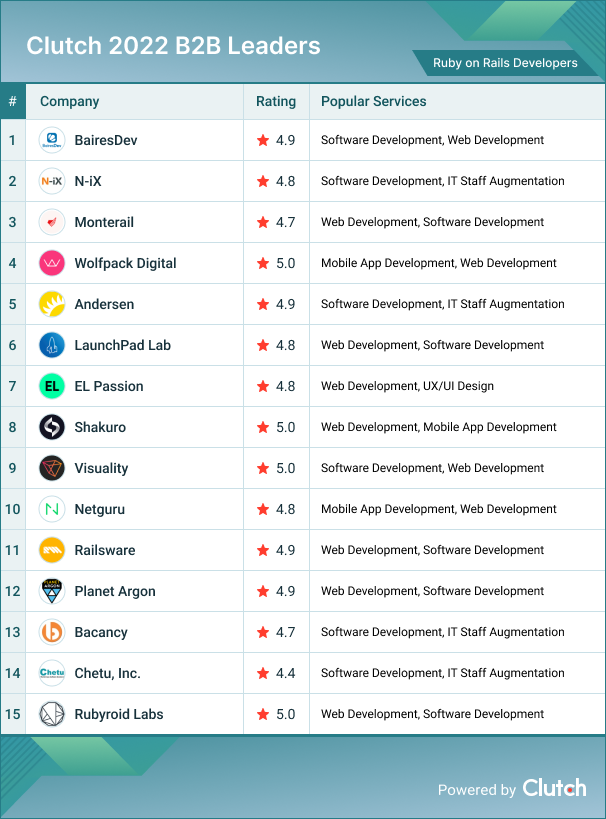 Shopify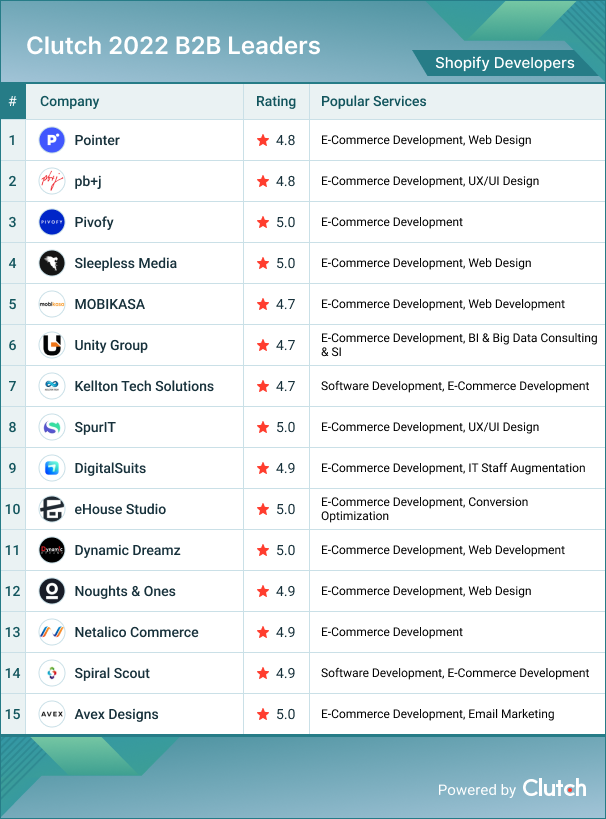 Sitecore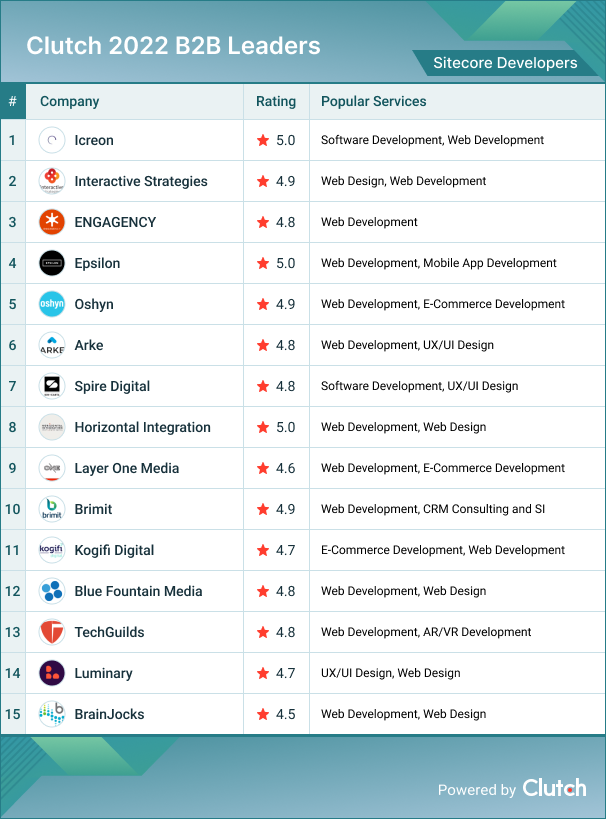 WordPress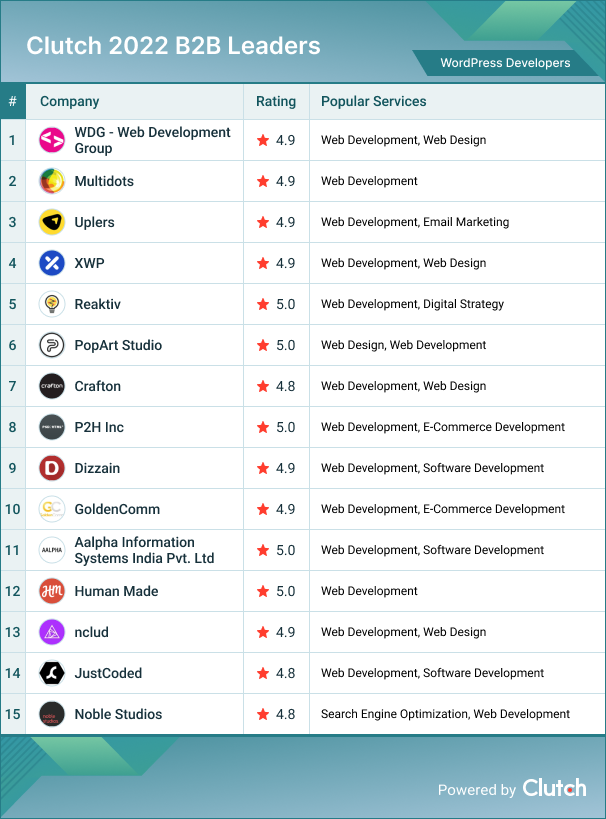 Results are a snapshot of Clutch's Leaders Matrices on February 22, 2022. Rankings are dynamic and this report may not reflect the rankings currently listed on Clutch's website.
About Clutch
Clutch is the leading ratings and reviews platform for IT, marketing, and business service providers. Each month, over half a million buyers and sellers of services use the Clutch platform, and the user base is growing over 50% a year. Clutch has been recognized by Inc. Magazine as one of the 500 fastest growing companies in the U.S. and has been listed as a top 50 startup by LinkedIn.