FOR IMMEDIATE RELEASE
Media Contact
Morgan Flores
Senior Manager of Content Strategy & SEO
awards@clutch.co
Washington, D.C., May 24, 2022— The independent B2B market research platform, Clutch unveils its official list of the best B2B firms from the Czech Republic for 2022.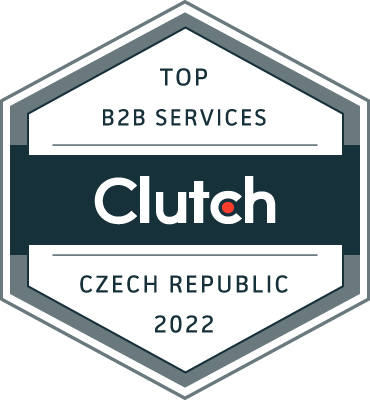 Thanks to a number of contributing factors, the economy of the Czech Republic performed better than expected during the first quarter of 2022. One of these factors is the performance of the B2B and private sectors boosting confidence in the country's capabilities.
The Clutch awards are a collection of the best of the best in every industry. Every single entrant was carefully evaluated by a team of expert analysts. Their selections were found to perform at the highest standard and create positive changes for their partners.
"All of the winners from the Czech Republic have results that would impress even the most skeptical observers," said Clutch Senior Account Executive Dayasia Mason. "It's our privilege to be the ones to host and share their success with the world."
Sign up on Clutch today and include your put your company in contention for next year's awards.
Top Service Providers

Results are a snapshot of Clutch's Leaders Matrices on May 6, 2022. Rankings are dynamic and this report may not reflect the rankings currently listed on Clutch's website.
About Clutch
Clutch is the leading ratings and reviews platform for IT, marketing, and business service providers. Each month, over half a million buyers and sellers of services use the Clutch platform, and the user base is growing over 50% a year. Clutch has been recognized by Inc. Magazine as one of the 500 fastest growing companies in the U.S. and has been listed as a top 50 startup by LinkedIn.