FOR IMMEDIATE RELEASE
Media Contact
Morgan Flores
Senior Manager of Content Strategy & SEO
awards@clutch.co
Washington, D.C., May 31, 2022— Clutch, a well-known review and market research platform, has unveiled its list of the best and brightest B2B leaders in Croatia for 2022.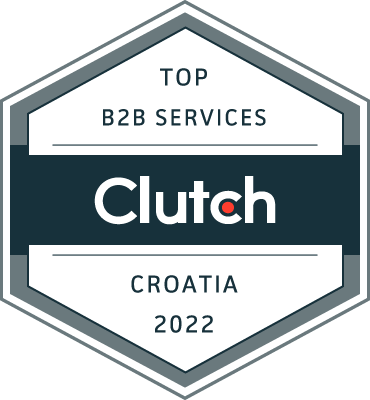 Croatia has significantly improved its rankings in the Digital Economy and Society Index (DESI) last year as the government focuses on faster and more accessible broadband connectivity. The positive sentiment in the country continues as it accelerates towards strong 5G connectivity across different regions and sectors.
In this report, Clutch carefully evaluates and identifies Croatia's outstanding B2B leaders. The top-tier firms celebrated in this recognition have passed the platform's methodological research which takes into consideration the following:
Services offered
Former clients
Case studies
Awards received
Social media presence
"It's a pleasure for us at Clutch to celebrate the undoubtedly deserving leaders from Croatia," said Clutch Account Executive Jake Cox. "Everyone could use a little help but these leaders took it up a notch and became their clients' trusted partners. We can't wait to see how far they excel and go forward this 2022."
Do you want to know how your business can be considered for next year's Leaders Awards? Create a Clutch profile today to know the steps.
Top Service Providers

Results are a snapshot of Clutch's Leaders Matrices on May 20, 2022. Rankings are dynamic and this report may not reflect the rankings currently listed on Clutch's website.
About Clutch
Clutch is the leading ratings and reviews platform for IT, marketing, and business service providers. Each month, over half a million buyers and sellers of services use the Clutch platform, and the user base is growing over 50% a year. Clutch has been recognized by Inc. Magazine as one of the 500 fastest growing companies in the U.S. and has been listed as a top 50 startup by LinkedIn.