FOR IMMEDIATE RELEASE
Media Contact
Morgan Flores
Senior Manager of Content Strategy & SEO
awards@clutch.co
Washington, D.C., May 3, 2022— Clutch, a business resource platform, is announcing their list of B2B leaders from Brazil for 2022.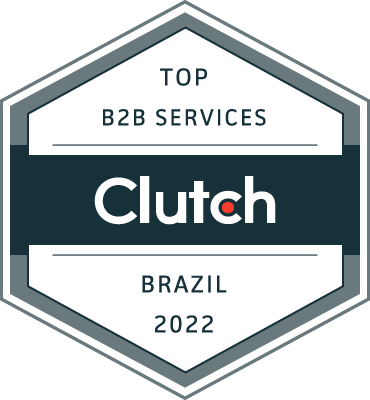 Thanks to the strength of Brazil's private sector, the country is expected to match its pre-pandemic GDP level in 2022. If Brazil stays on course, analysts project these numbers to continue their upward trajectory straight into 2026, and be within striking distance of their all-time high in 2011.
These results are only possible through a concerted effort of multiple high-performing private companies. Clutch began these awards to highlight these great performances and decide who to include through a strict selection methodology. 
"These awards are meant to highlight companies that make a difference," said Clutch Senior Account Representative Radha Ray. "This year's Brazil list exemplifies that criteria and more than deserves all the attention they get!"
Create a Clutch profile today if you want your company to be part of next year's consideration pool.
Top Service Providers

Results are a snapshot of Clutch's Leaders Matrices on April 19, 2022. Rankings are dynamic and this report may not reflect the rankings currently listed on Clutch's website.
About Clutch
Clutch is the leading ratings and reviews platform for IT, marketing, and business service providers. Each month, over half a million buyers and sellers of services use the Clutch platform, and the user base is growing over 50% a year. Clutch has been recognized by Inc. Magazine as one of the 500 fastest growing companies in the U.S. and has been listed as a top 50 startup by LinkedIn.