Affiliate marketing is an increasingly popular form of digital marketing that allows businesses to benefit from promoting their products by individuals or organizations. It's a great way for companies to gain exposure and increase sales without any upfront costs.
Affiliate marketing agencies work with companies and their affiliate partners to manage business relationships. An affiliate marketing program includes the creator of the product or service, the affiliate publisher that promotes the product, and the consumer who buys the affiliate product. Without sales, there are no revenue or commission rates to share with the publisher.
These deals are completed through affiliate networks that many popular services and brands use to promote their items to their target audiences. 
In this article, we'll look at some of the best affiliate marketing examples out there, exploring how different brands have used this strategy to their advantage.
From household names to lesser-known companies, these examples demonstrate the power of affiliate marketing and inspire anyone who wants to use it in their business.
8 Affiliate Marketing Examples That Your Business Can Learn From
Etsy
As a global online marketplace, Etsy promotes its products through various e-commerce channels, including affiliate marketing.
Content creators or bloggers must have an active website with a unique brand identity to qualify as an Etsy Affiliate.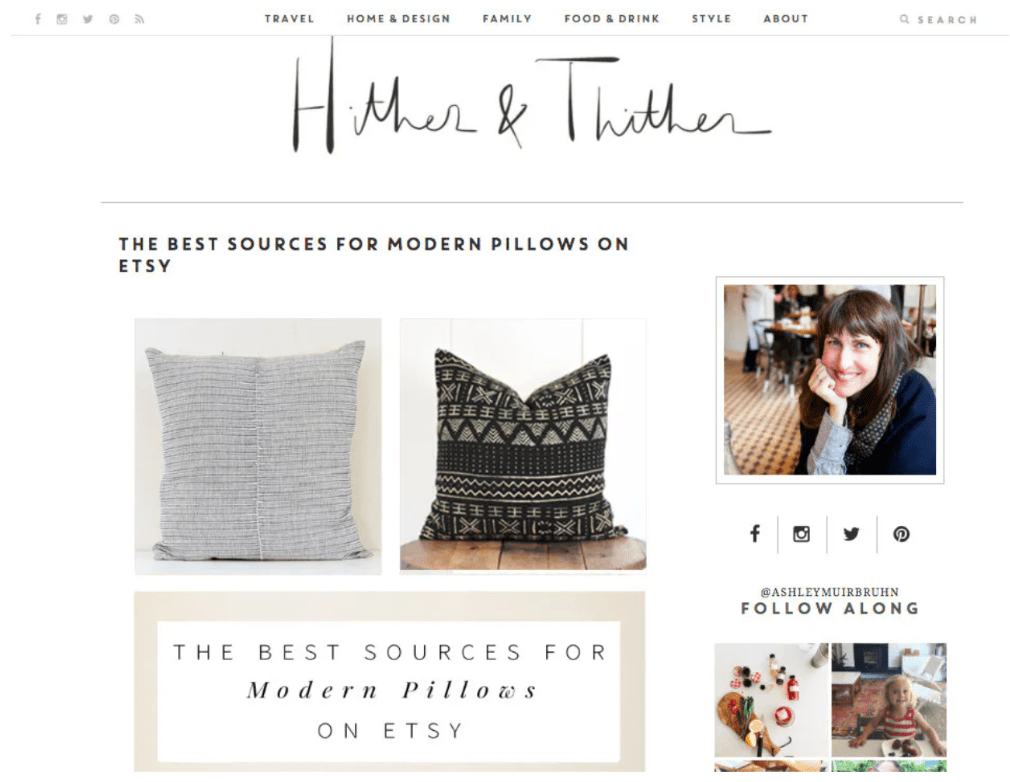 The catch is that if you're an Etsy seller, you can't earn commissions on your products.
If your company specializes in a specific niche, you can find similar products on Etsy that could attract attention to your business. To have a successful affiliate campaign, companies need to think creatively about attracting their target audience.
Buzzfeed
Known for viral quizzes and news, Buzzfeed is also a great avenue to set up an affiliate marketing program.
Buzzfeed works with companies like Amazon to create quality content that encourages consumers to shop.
For example, on Prime Day, you would have trouble avoiding a listicle on Buzzfeed that doesn't promote Buzzfeed's shopping page or the best products on Amazon for a specific audience.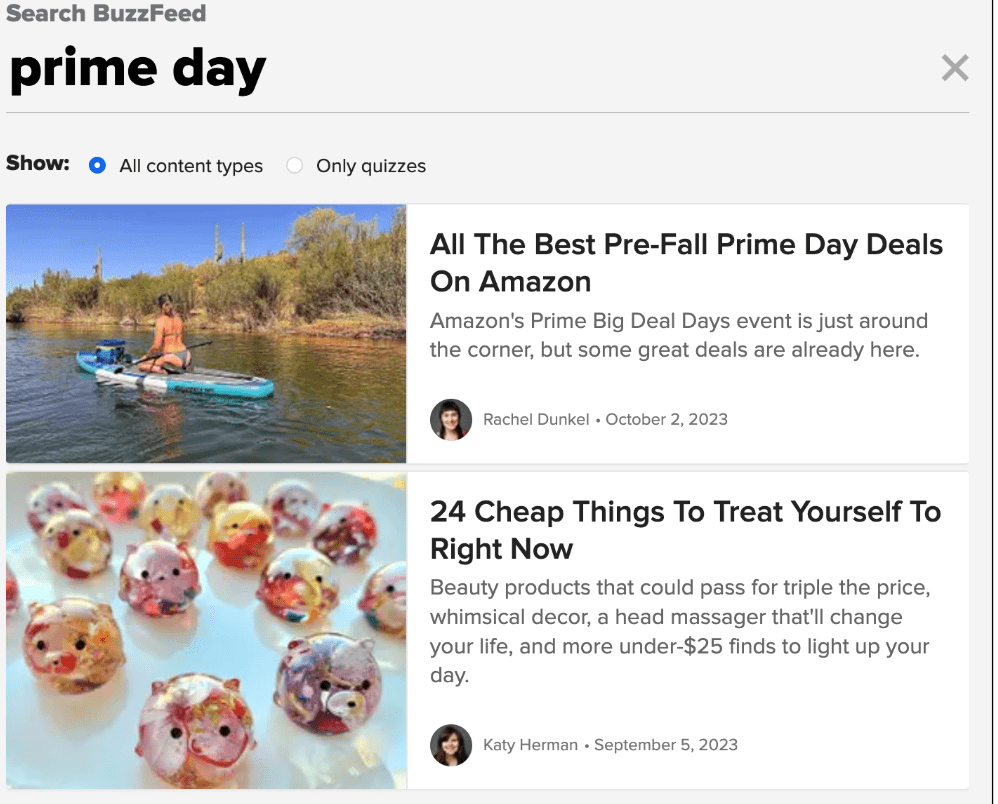 Visitors can read product reviews and make purchases, and Buzzfeed earns a commission from each sale. 7 in 10 users say that Buzzfeed had inspired them to make a purchase.
Companies should think creatively about marketing their products within an affiliate marketing program.
Amazon
One of the most extensive affiliate marketing programs is Amazon. Content creators and publishers sign up to share products and services on their sites with the idea of receiving compensation for the sales their apps or websites generate.
With millions of products on Amazon Associates, audiences can find direct recommendations from product reviews and their favorite influencers.
Matchmaker Devyn Simone has her own storefront on Amazon that showcases trends for home and wedding decor within idea lists for interested parties.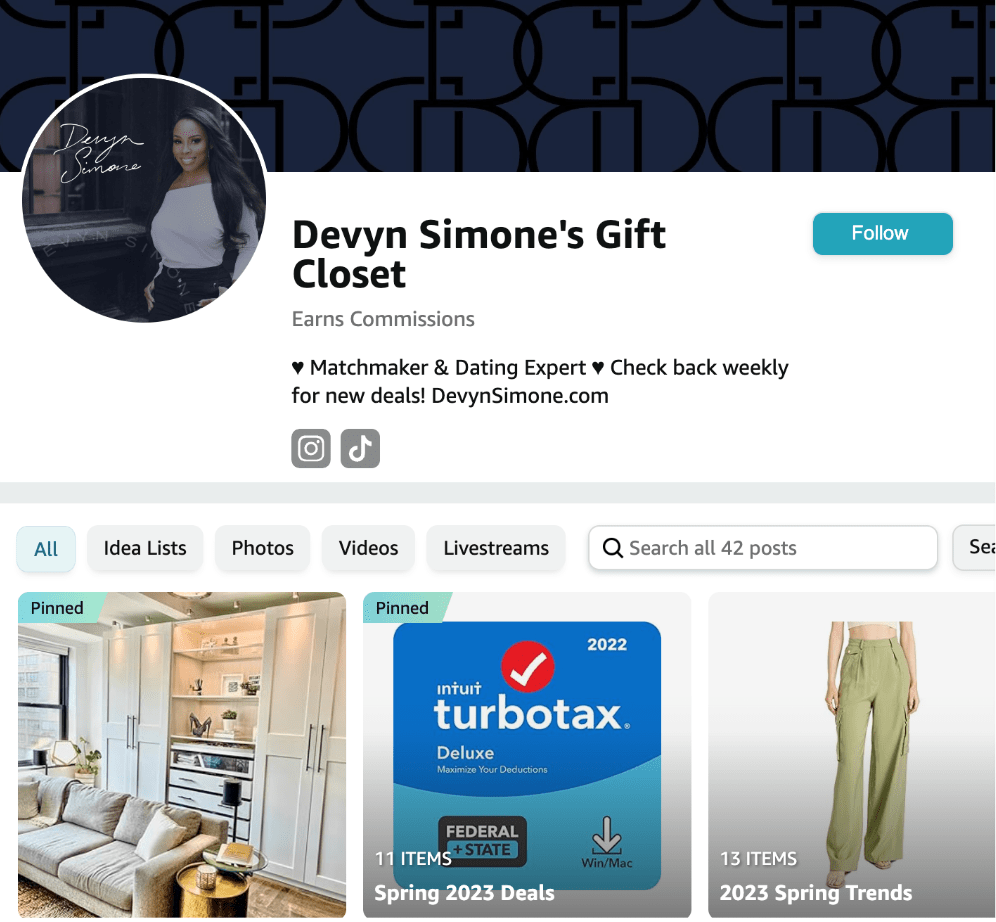 Simone also creates videos and hosts livestream events to encourage her followers to make purchases.
Moosend
An email marketing platform, Moosend, uses its advanced marketing technology to reach global audiences with its affiliate program.
As you can see on their landing page, businesses can receive up to 40% commissions when using the system.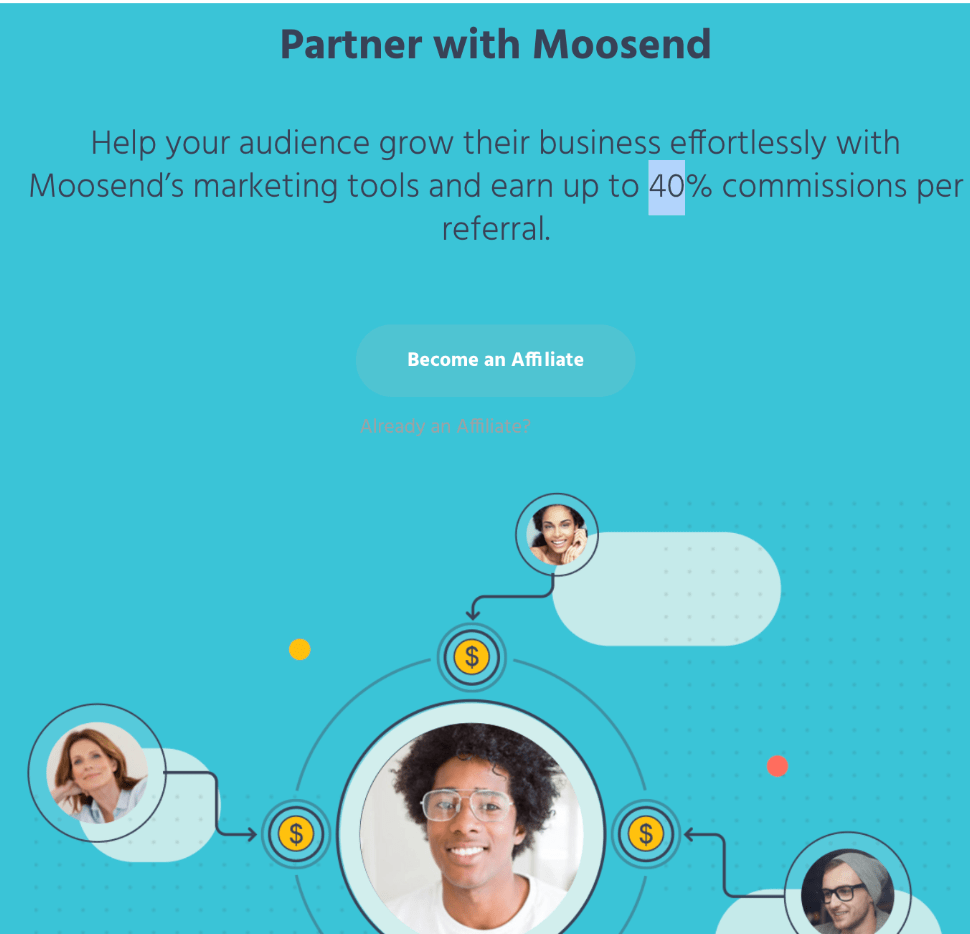 Companies that become an affiliate partner with Moosend are encouraged to help their target audience grow by using their tools while earning commissions based on the referrals of those email marketing tools.
Moosend also makes it easy by providing social media ads, banners, logos, call-to-action imagery, and other materials to their affiliates that they can use on social networks or in their own email marketing campaigns.
New York Times
As a media giant, it would be surprising if the New York Times did not have an affiliate or referral program. Wirecutter is the product recommendation and review site from the NYT.
By referring new customers through the New York Times website, potential buyers can be encouraged by the independent research that goes within the recommendation service.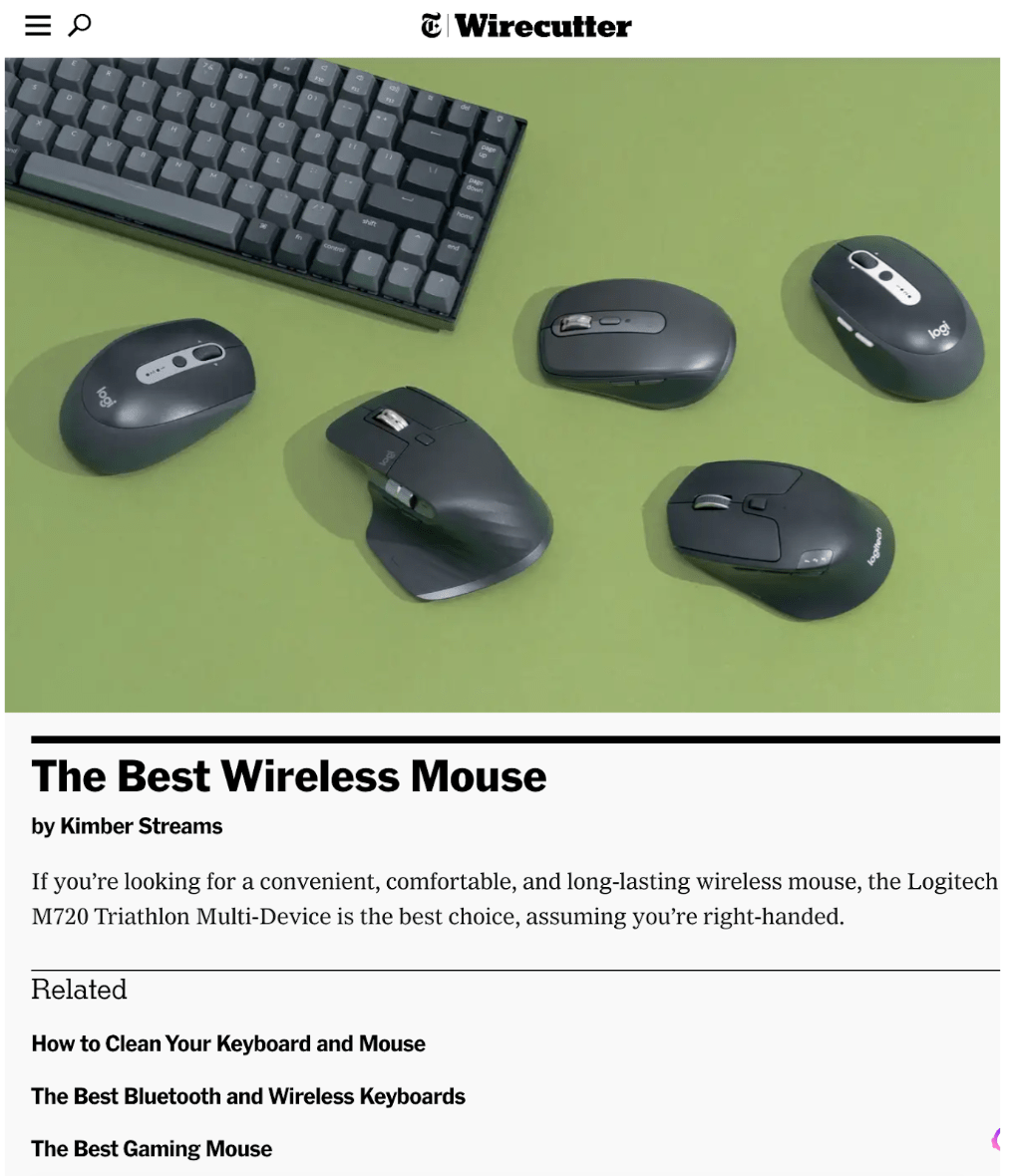 While referring products, the company also finds a way to provide additional content that encourages viewers to explore their website, making it a win-win for different teams. Your company can practice a similar strategy to encourage people to view your recommendations while checking out your YouTube channel with a video on the product, for example.
Target
Retailers like Target have partner programs that help bloggers and influencers promote their favorite Target finds.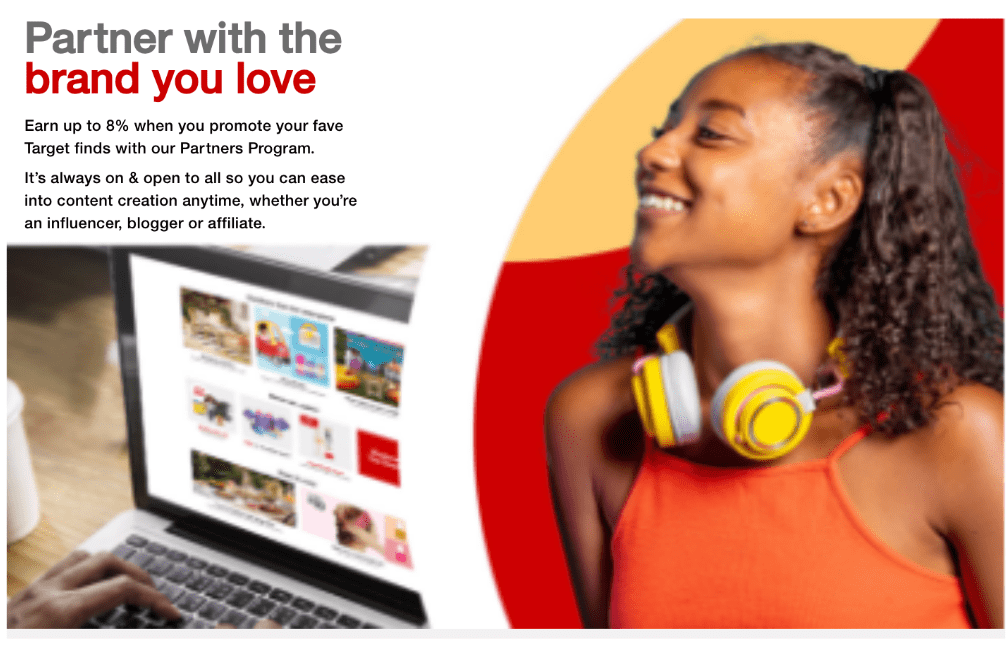 A content marketing strategy Target uses for their affiliates is sending them newsletters and promo deals each week to inspire them to create quality content that benefits their subscribers while increasing conversion rates.
Boohoo
Boohoo's affiliate program offers single-tier commissions, meaning that affiliates only earn payouts on sales they generate.
As an international fashion retailer, Boohoo opens its doors with several international social media platforms while providing new clothing collections each week.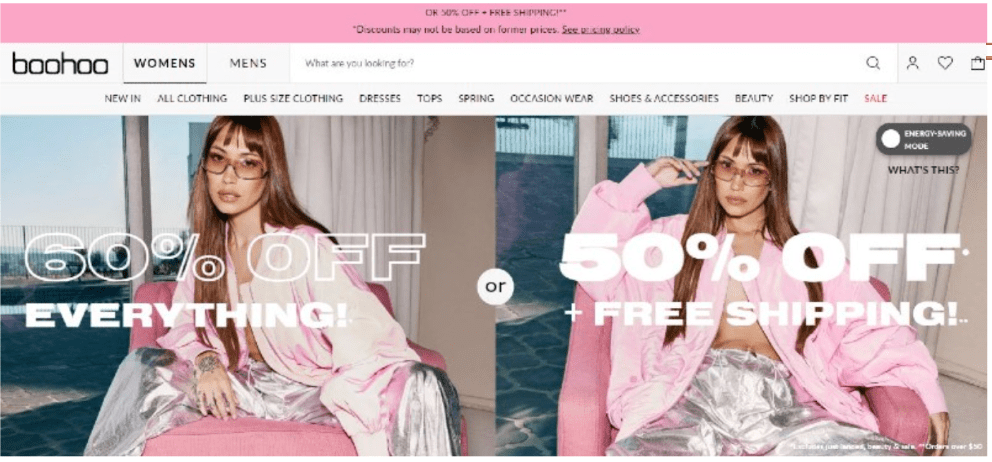 Their system is a great one to model after for any affiliate marketing strategy. This program provides quick customer support, timely commission payments, and real-time link tracking.
Vrbo
Vrbo prides itself on having one of the leading hotel affiliate programs. Audiences can find the right accommodations for their travel needs based on key referrals from industry influencers on social media platforms.
For each traveler referral, an affiliate earns up to 2% commission for each traveler.
While this type of program might be hard for your business to invest in, you can think creatively by showcasing how a travel platform like Vrbo helped your business prepare for a conference or event.
Unlocking the Potential of Affiliate Marketing
Affiliate marketing has become an increasingly popular way for businesses to increase their reach and generate leads. It is a cost-effective approach that allows companies to tap into new audiences and create relationships with influencers. 
Through engaging in this type of marketing, businesses can develop more visibility, build trust, and acquire more customers. By understanding the potential of affiliate marketing and partnering with the right affiliates, businesses can make the most of their campaigns and maximize their ROI. Use the examples in this article to set your company up for success.
Hire an affiliate marketing agency to assist your business with the right marketing project.